Who we are
We're here to design, build and deliver a different kind of future.
At Third Bridge, we're a primary research business providing professional services to Private and Public Equity Investors, Investment Consultants, Investment Managers, and more.
We help those investors understand companies and the issues they face. We build and share intelligence on key industry drivers and the latest sector trends. And we offer the kind of critical knowledge that's regularly overlooked by conventional investment research, and which investors won't find anywhere else on the planet.
Put simply, we're creating the world's largest database of human insights - and we're the architects of an incredible ecosystem that fuels better and faster investment decisions.
Together, we're on a mission to designing, building and delivering a different kind of future. It's all about creating a space where people are empowered to make bold moves. To explore new ways of working. To go where no-one has ever gone before.
A global team with local knowledge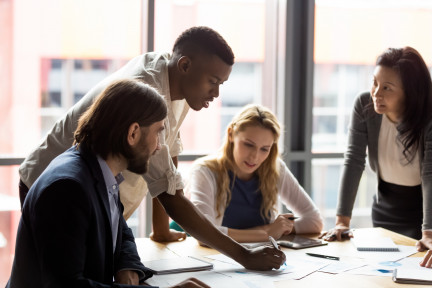 We're evolving fast
Since we began our journey in 2007, we've quickly evolved into a global research organisation with a 1,300 strong team solving our clients' specific problems from eight locations across three continents. In that time, we've focused on quality as much as quantity. We've aggressively scaled up our business. And we've continually invested in our people and the impact we want everyone to be able to make, personally and professionally.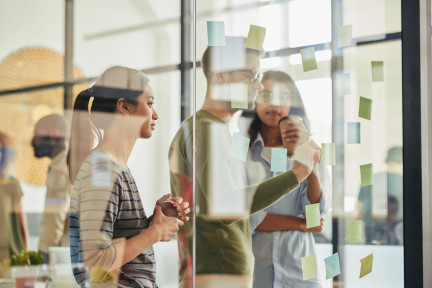 We're on a mission
Our mission is to democratise the world's human insights and flip the traditional research model upside down. And we know what will help us achieve it: the quality of our people, and the skills and knowledge they possess. Join us and your mission will be just as clear. We want Third Bridge to be a place where you can learn, grow and progress… every day.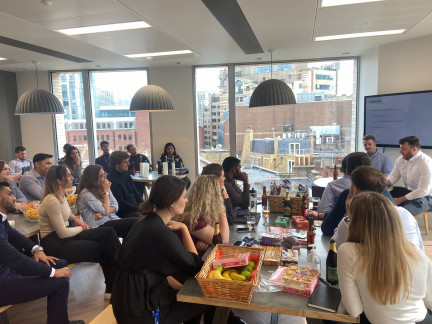 We're a first choice destination
To make well-informed investment decisions, our clients require access to the most relevant experts - and their unrivalled knowledge and expertise. We won't stop until we're the first choice destination for our clients - not just a premium partner. It also means that when it comes to career opportunities, we want to be the first choice destination for you, too.
Our journey
Our story began with a very different kind of journey. Travelling in the Okavango Delta in Botswana, one of our founders discovered an intriguing place called the Third Bridge. As local lore went, it was the last bridge to cross before arriving in unexplored territory; a region that is difficult to find and demands commitment and determination to reach.
The name 'Third Bridge' is not just a reminder of an extraordinary African adventure, but a perfect metaphor for what we do.
Here's where the Third Bridge journey has taken us so far…

2007
We launched Cognolink, took on our first client project, and opened our first office in London.

2008
We grew our team to 10 people.

2010
We delivered our first conference call, grew to 50 people, and opened offices in Shanghai and New York.

2012
We doubled the size of our team to 100 people, opened an office in Hong Kong, established our presence in India, and launched Forum.

2013
We doubled the size of our team again to 200 people.

2014
Our London office won our first 'Great Place to Work' award.

2015
We rebranded Cognolink as Third Bridge, and won a 'Great Place to Work' award in China.

2016
Our team reached 500 people and we were named on the Sunday Times Fast Track 100 list.

2017
We celebrated our 10th anniversary by opening our Beijing office, and being named one of the top 1000 companies to Inspire Britain.

2018
We continued growing into a 700-strong team and opened our office in Los Angeles.

2019
We were named one of the Top 100 Profit Track companies in Britain, and our team grew to more than 1000 people.

2021
We launched our Maps product in BETA, and became a Change the Race Ratio signatory.

2022
We gained ISO accreditation and EvoVadis certification; became a UN Compact signatory, celebrated our team growing to 1,300 people, and opened an office in Dallas.
More in Who we are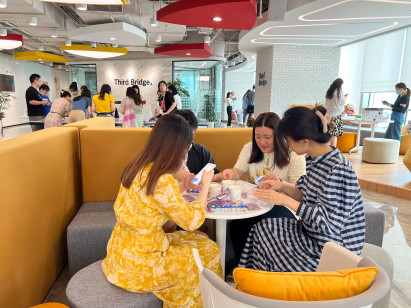 Mission and Values
We're on a mission to democratise the world's human insights and flip the traditional research model upside down, which is why we're their first port of call when they're seeking new investment opportunities and their premium partner of choice.
Read more about us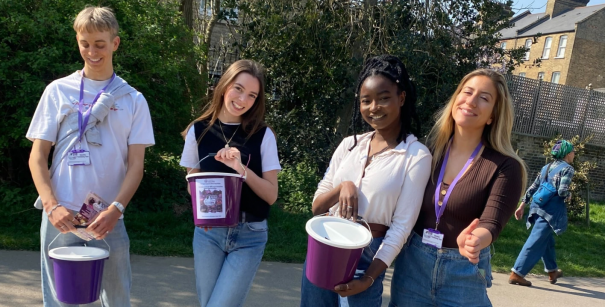 ESG
We're committed to making sure we have a clear Environmental, Social & Governance framework in place, which means you'll be the architect of a future where doing the right thing matters.
Read more about us