Technology and Product
JOIN US AS WE BUILD THE FUTURE
Our Technology and Product teams operate at the cutting edge of our business - and our sector. Led by our Chief Information Officer, their mission is to boost our product, data and tech capabilities.
It's about exploring the potential of innovative new products and solutions. Taking a deep dive into market intelligence. Helping our business work faster and smarter. And discovering the tools we need to track down bigger and better opportunities.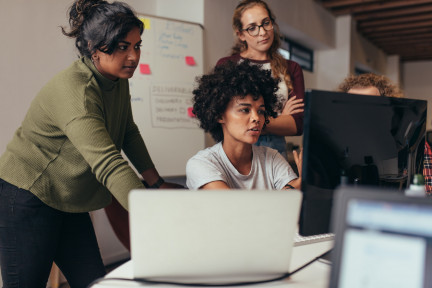 Right now, our Tech teams are also focused on building and launching the architecture that will underpin our future. It's a huge transformation for our business as we move ever closer to developing a brand new, world-class, scalable, robust technology ecosystem that will enable sustainable business growth.
And that means we're looking for curious, creative, diverse and talented product managers, designers, engineers, technologists, data, delivery and change specialists. And more.
We need people who can bring an entrepreneurial and innovative mindset. People from different industries who can challenge our thinking. People who can make the most of genuine freedom and empowerment. People who can match the blistering pace we've set in our highly competitive and hyper growth market.
People like you.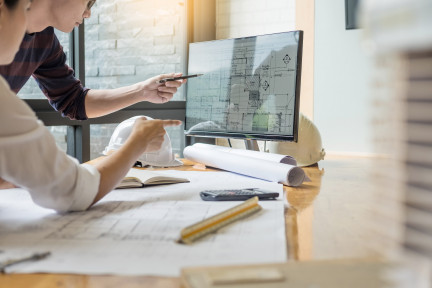 Platform
Inside our Platform function, you'll find our Solution Architecture and Engineering teams. They're responsible for supporting the software we've developed.
Our Solutions Architects define and own our architectural principles and approach - the guide-rails that govern how we build and assemble our tech. Put simply, we're big on security. We're 100% committed to delivering pragmatic, cost-effective solutions. And we're crazy about making sure we get the most of the investments we make.
Our Engineering team develop, test, deploy and support the software that makes it all happen. Here, we bring together a huge range of disciplines and skills. And it's where you'll meet people with lots of different experience from lots of different backgrounds. All to help us continually evolve our tech stack, whether that's adding Clojure to our skillset, or growing and building our Javascript/Typescript capabilities.
Ultimately, their challenge is supporting accelerated growth in a time of constant change. It's not going to be easy, but if anyone can do it - our Platform team can.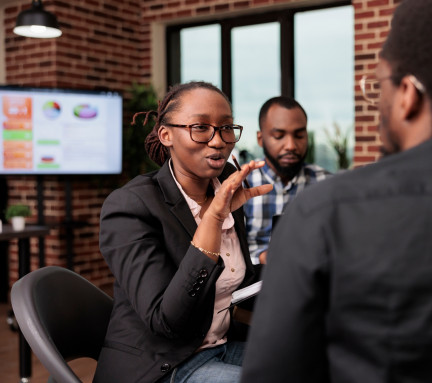 Business Analysis
Our Business Analysts (BAs) bridge the gap between our tech teams and our Product and Business divisions. As the glue that holds everything together, we rely on them when it really matters. From improving processes, products, services and software, to figuring out what's technically, financially and functionally possible.
If you want to play a role at the heart of our business - this is the place to do it..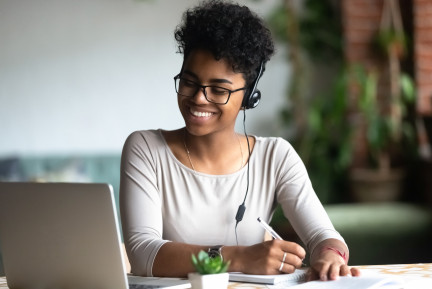 Technology Services
Our Technology Services team provide the launchpad that helps get our biggest and most exciting initiatives off the ground. That means simplifying, streamlining, and empowering every part of our "Information Service" technology lifecycle. And it means getting involved with strategy development, research, engineering, and procurement.
Above all, it's about making sure everything's in place when it comes to workplace technology, infrastructure and cybersecurity - before we flip the switch and deliver a new product or service.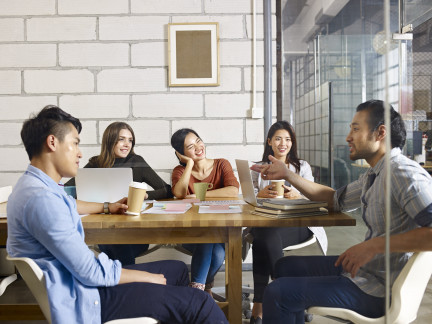 User Experience Design & Research
We're proud to have created a new core team of Product Designers and User Experience Researchers. And we're excited about where they'll help take our business next.
The team work tirelessly to build our product portfolio in line with our commitment to human centred design, to putting our clients first, to following industry best practice, and to delivering the human insight we're known for. So, the team sticks to agile principles, when it comes to exploring, discovering, designing, testing and iterating. They work hand in hand with experienced Product Managers and Owners, to measure and achieve product fit. And they collaborate with key business stakeholders and an unmatched team of Engineers, Business Analysts and Agile Coaches to deliver solutions that wow.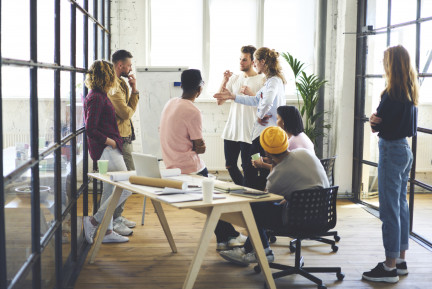 Product Management
Our Product Managers are genuine trailblazers. They translate our deep understanding of our business and our wider industry into clear product strategies. More importantly, they also make sure those strategies align to our goals and ambitions. It's a one-of-a-kind challenge for people with one-of-a-kind skills.
You'll find the team collaborating across our business. It's about bringing product enhancements to market and analysing their impact. Communicating a vision that motivates people to take action. Building trusting relationships with stakeholders.
And bringing everyone along for the ride.