Job Title
Workplace Support Manager
Business Area
Core
Our Core Teams rise to the challenges of running a fast-moving, quick-growing global business. They're the backbone of our corporate structure. They make sure we work effectively - and efficiently. And above all, they create a supportive and inclusive home for some of the most talented people on the planet.
Location
Dallas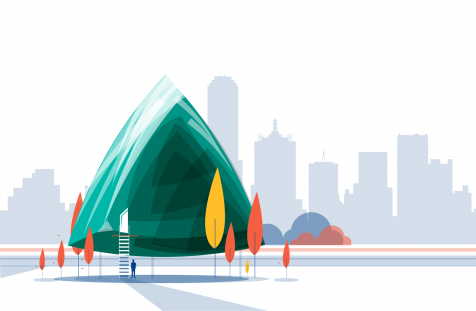 We opened our office in Dallas in late 2022, and we're in a temporary WeWork space (with all the benefits of private spaces for calls and happy hours) while we design our permanent home alongside architects for 2023. Located in the heart of Victory Park, you're never short of events to keep you entertained all season, with easy commutes to all neighbourhoods across Dallas.
Company Description
Company Overview
Third Bridge was founded on the belief that human insights drive intelligent investment decisions.
To make the right investment decisions, our clients require access to the most relevant experts and their insights – we enable this through private consultations and exclusive content drawn from expert interviews.
Our clients consist of some of the largest private equity funds, hedge funds, mutual funds and management consulting firms, who are serviced by a team of over 900 employees located across eight global offices.
Third Bridge operates in a global, multi-billion-dollar market with double digit annual growth and has consistently received accolades for Great Places to Work and the top 100 fastest growing companies. 
Job Description
What will you do? 
As the Dallas office Workplace Support Manager, you'll be an essential member of the team.  Everything you do contributes to the business: from creating a friendly and positive workspace for your colleagues and visitors, to ensuring a secure and safe environment for everyone. You'll undertake a mixture of administrative, practical and technical elements to keep the Dallas site running smoothly.  
No day is ever the same, so you should expect the unexpected!
Working closely with the Facilities Management team, you'll ensure the office is kept clean and tidy, and free from hazards.  As part of the Fire Marshal and First Aid teams, you'll be on hand to support in emergencies and act as a key member of the Business Continuity Plan.  You'll manage and oversee Capex projects, assisting the Global Head of Property: Vicky, with expenditure reviews and other financial planning.  You'll liaise with maintenance teams, vendors and other third parties, as well as being the first point of contact for the building porter.  
We run a digital-first international business, so you will be on hand to support colleagues with DSE assessments, configuring AV equipment and desk configuration for meetings and conferences, and issue hardware (laptops, headsets, mice, keyboards, etc).  You will help set up new MacBooks for new starters, take responsibility for the collection and the repurposing of these from leavers, and update the asset inventory.  Aiding the wider Tech Success team, you'll triage local issues with wifi, network and other technology issues.
You're often the first person that colleagues and third parties see, so you'll always be smiling and welcoming in all that you do: meeting and greeting guests, answering the main reception phones and directing calls, ensuring mail and deliveries are collected and distributed appropriately.  A popular person in the business: you look after all the office perks including food, refreshments and equipment, sharing these with employees and keep them well stocked. And you help to organise all the staff social events too!  
Qualifications
What Will you Bring?
As an office manager who will relish the daily challenges of managing one of our fastest growing offices, we'd like to hear from you.  You have a good understanding of the legislation surrounding business property, and have a hands-on approach to its delivery.  This includes health and safety, facilities and budget management. You should have an interest in ESG, and always be thinking of ways to improve energy expenditure, environmental issues and initiatives to reduce our footprint.  
This is a varied role, so your CV should demonstrate previous experiences working in fast-paced environments, organising competing priorities of building maintenance, technical support and administration.  And you managed all that with a smile on your face!  You'll have overcome obstacles and challenges in the past, so your flexibility and creative solutions are definitely of interest to us. You are confident with technology, including IOS and android devices, and are a go-to person for help.
You keep everyone going, with your energy and positivity: a friendly face of the business to visitors and colleagues alike.  You work well with others, interacting with everybody including senior executives, but can also work independently and calmly when things suddenly change.  You communicate well in written and spoken English and have a smart, professional appearance.
This is a growing office with your chance to have a big impact on your working environment in Dallas.  You should be looking for a role where you can bring your expertise and add immediate value, as well as grow with us - potentially leading a team of your own in the future.
Additional Information
How will you be rewarded? 
We truly care about our people so in return for your work, you'll get
Flexible career and development path, with opportunities to gain a wide range of transferable skills 

Base salary: $70,000 to $75,000 per annum 

Medical and life insurance 

401k

Company contributed HSA plan

Study support

15 days PTO (increasing with tenure)

2 days' off per year for community/corporate responsibility activity
The successful candidate must, by the start of the employment, have permission to work in the country they are applying. 
We know that to be truly innovative, we need to have a diverse team around us. That is why Third Bridge is committed to creating an inclusive environment and is proud to be an equal opportunity employer. If you are not 100% sure if you are right for the role, please apply anyway and we will be happy to consider your application.