Job Title
Senior Financial Analyst - Financial Planning and Analysis
Business Area
Core
Our Core Teams rise to the challenges of running a fast-moving, quick-growing global business. They're the backbone of our corporate structure. They make sure we work effectively - and efficiently. And above all, they create a supportive and inclusive home for some of the most talented people on the planet.
Location
London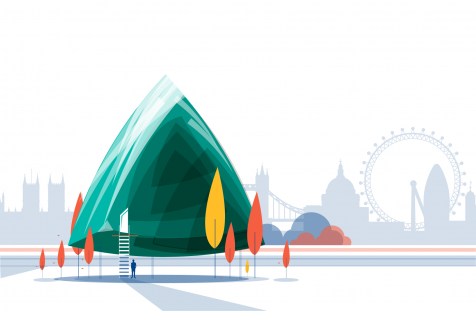 This is where the Third Bridge story began. One of our larger offices, our London home is based in the heart of East London near the famous Spitalfields Market - well known for its amazing selection of food. We're spoilt for choice with local pubs and restaurants, which the team regularly visit together. And with great access to transport links, it's the perfect destination for a team spread across the globe to collaborate under one roof.
Company Description
Company Overview
Third Bridge was founded on the belief that human insights drive intelligent investment decisions.
To make the right investment decisions, our clients require access to the most relevant experts and their insights – we enable this through private consultations and exclusive content drawn from expert interviews.
Our clients consist of some of the largest private equity funds, hedge funds, mutual funds and management consulting firms, who are serviced by a team of over 900 employees located across eight global offices.
Third Bridge operates in a global, multi-billion-dollar market with double-digit annual growth and has consistently received accolades for Great Places to Work and the top 100 fastest-growing companies.
Job Description
What will you do?
You will make a real difference in your new role as Senior FP&A Analyst.  Alongside the month-end reports, forecasting and budgeting, you'll be improving our processes, reports and data accuracy.  A partner to the business: you turn analysis into action, helping shape the future direction of the organisation. Under the supportive management of the VP of FP&A, Thomas is keen to help his team improve and progress in their career.
Responding to ad hoc business requests, and performing regular scheduled reporting may be a part of this role, but your value-add is your best-in-class partnerships with key stakeholders. You advise and influence business leaders with data-drawn conclusions. You'll perform in depth analyses and participate in all aspects of forecasting and budgeting cycles, including presenting your findings in the monthly finance team meetings.
As the main partner to the Business Intelligence team, you'll collaborate with them to ensure all data accuracy and homogeneity is maintained through the FP&A reporting suite.  The use of raw financial and non-financial data is always evolving, so you will help devise these future reporting needs, refine processes to improve efficiencies and automation. 
Partnering with the largest business unit: Connections, the analyses, reporting and recommendations you provide will have a direct impact on the future success and growth of the business.  This is a role that balances functional knowledge and expertise. with an understanding of the bigger picture.  You will play a part in Third Bridge's ambition and growth, influencing the evolution of a dynamic international business
Qualifications
What will I bring? 
After becoming a qualified accountant, you have held roles within financial planning or commercial finance teams. This experience enables you to bring a strong working knowledge of accounting principles and financial analysis.  Your advanced excel skills and exposure to large datasets enables you to analyse and present data accurately and visualise results for stakeholders at various levels across the business. 
Great with numbers and words, your oral and written communication allows you to present your analyses clearly in written reports and visual presentations.  This clear communication, along with your accuracy and organisational skills, wins trust from your colleagues and leadership team, building great working relationships. You use data to explain what is happening in the business and offer suggestions about what we do next. 
You thrive in a fast paced environment, juggling multiple priorities.  You enjoy working in the grey areas and connecting the dots. If this sounds like you, then click apply or reach out to the TA team for more information.
Additional Information
How will you be rewarded? 
We truly care about our people so in return for your work, you'll get:
Flexible working - We want to encourage office attendance for the purpose of collaborating in person with your colleagues, on an as-needed basis. This in turn gives you the flexibility to decide when you come to the office based on your team's interactions.

Hackathons

25 days annual leave plus bank holidays, rising to 28 days after 2 years of service

Summer Fridays - finish early during the summer months to make the most of the weather

Mental and Professional Wellness:
Modern Health – 6 counselling and 6 coaching sessions per year

Talk Therapy sessions

EAP sessions
2 paid charity days each year

2 personal days per year to use for events such as moving house, your birthday or life admin

Free breakfast and snacks in the office

Free yoga - twice weekly

Private Medical Insurance - up to family cover

Pension contributions increasing with tenure

Personal annual learning and development budget

Female mentorship program

Employee affinity groups including ESG, Environment, Mental Health, Diversity & Inclusion and Women at Third Bridge

Life insurance - x4 base salary
The successful candidate must, by the start of the employment, have permission to work in the country they are applying
We know that to be truly innovative, we need to have a diverse team around us. That is why Third Bridge is committed to creating an inclusive environment and is proud to be an equal opportunity employer. If you are not 100% sure if you are right for the role, please apply anyway and we will be happy to consider your application.