Job Title
Senior Back-End Software Engineer
Location
Shanghai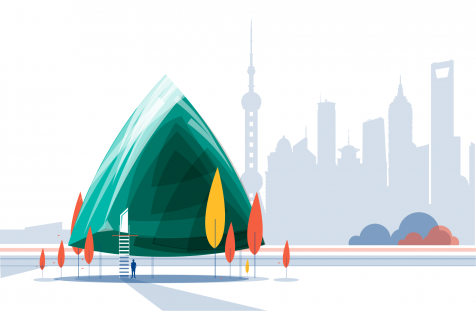 Shanghai is another of our larger offices, and you'll find us in the centre of the city next to the Natural History Museum and Jing'an Sculpture Park. Our building is a Gensler-designed addition to the Jing'an skyline; a 60-story prime office building and retail pavilion with great transport links. Inside, you'll discover everything from fine dining to relaxing spaces, all with spacious interiors and outdoor terraces overlooking the entire park.

Company Description
Company Overview
Third Bridge was founded on the belief that human insights drive intelligent investment decisions.
To make the right investment decisions, our clients require access to the most relevant experts and their insights – we enable this through private consultations and exclusive content drawn from expert interviews.
Our clients consist of some of the largest private equity funds, hedge funds, mutual funds and management consulting firms, who are serviced by a team of over 900 employees located across eight global offices.
Third Bridge operates in a global, multi-billion-dollar market with double-digit annual growth and has consistently received accolades for Great Places to Work and the top 100 fastest-growing companies.
Technology & Product Function Overview
We have recently merged our separate technology and business intelligence teams to form a Technology & Product (T&P) function, led by our first Chief Information Officer.  We have invested heavily in our infrastructure and technology capability, enabling us to deliver innovative solutions and deep insight market intelligence to our clients. Through harnessing the latest tools and technology, we allow the business to work faster, more intelligently and we are uncovering more and more business opportunities as a result. We are also continuing to build a world-class product team which will help take Third Bridge to the next level, and beyond. 
We aim to hire talented, creative and versatile people that help us grow and make our products better.
Job Description
What will you do? 
This is a great opportunity to be part of a team that is dedicated to getting it done! You will help minimise bureaucracy, with the pace of a startup within a scaling international business. As a senior back-end software engineer at Third Bridge, you will lead by example, supporting a wide range of projects and people. Applying a mentoring and facilitation mindset with the team, you follow best practices, and model best in class standards.  
With a 'bigger picture' view, you will help to shape the design and build of solutions, in line with architectural strategy.  You'll work in an Agile environment with colleagues from different disciplines across our Tech and Product department. You'll encourage networking across the whole of Third Bridge and the wider technical community, including external third parties.
Your 'customer first' ethos ensures the solutions you create make our business better at meeting the needs of our clients, specialists and internal users.  With a devops approach you create solutions that are coded, tested and have the microservices elements to contribute to multiple products, leading from within with all back-end coding.
This is a great opportunity to put your own stamp on how things are done, aiming for simplicity in solution design, and helping the upskilling and transformation of the engineers around you.  Third Bridge is in an exciting period of change and growth: we're creating a brand new set of applications, so there's always something new for you to learn and do, and have a real impact on our business.
Qualifications
What will you bring? 
With your experience as a back-end engineer, you're ready to be a role model to others, leading by example and helping shape our practices. Your balance of technical knowledge and human interaction is vital in a team like ours.
You're naturally curious, exploring all the options, and listening to others' ideas and views. You really understand the power of testing and create your own unit tests to evaluate the solutions you code.
Your technical background as a senior engineer should include:
Typescript
REACT
Node.js
Cloud deployment
QA - writing unit tests and test automation
Any previous work with Terraform, WS, and exposure to other technologies with a 'tech agnostic' approach is an advantage to your application.
If you're looking for a senior role where you actually see your impact, work with a dynamic team, and create innovative solutions, then we want to hear from you!
Additional Information
What can you expect:
Competitive salary 
Flexible career and development path, with opportunities to gain a wide range of transferable skills 
A variety of insurance plans 
Modern Health to focus on your mental wellness with free coaching sessions, online therapy sessions and meditation resources
Monthly social events
In-office perks, including snacks, weekly lunches, coffee, tea and drinks
As well as looking at your work-life balance:
2 annual volunteer days - so you can help a charity or good cause of your choice
2 personal days - for when life throws you a curveball
Summer Fridays - so you have more time to enjoy the weather
Work from Anywhere - visit family or extend your holiday by working abroad in approved countries for up to one month each year
And finally, real-time rewards which concentrate on outstanding performance and teamwork using our colleague-to-colleague recognition programme. Watch your points grow and spend them on:
Savings on hotel stays worldwide
Gift cards for major retailers including Amazon and H&M
Donations to charities
And more!

The successful candidate must, by the start of the employment, have permission to work in the country they are applying. 
We know that to be truly innovative, we need to have a diverse team around us. That is why Third Bridge is committed to creating an inclusive environment and is proud to be an equal opportunity employer. If you are not 100% sure if you are right for the role, please apply anyway and we will be happy to consider your application.