Job Title
Sales Representative (AVP), Private Equity Sector
Location
London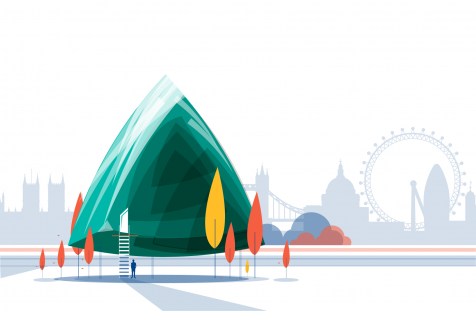 This is where the Third Bridge story began. One of our larger offices, our London home is based in the heart of East London near the famous Spitalfields Market - well known for its amazing selection of food. We're spoilt for choice with local pubs and restaurants, which the team regularly visit together. And with great access to transport links, it's the perfect destination for a team spread across the globe to collaborate under one roof.
Company Description
ABOUT THIRD BRIDGE 
Third Bridge was founded on the belief that human insights drive intelligent investment decisions. 
To make the right investment decisions, our clients require access to the most relevant experts and their insights – we enable this through private consultations and exclusive content drawn from expert interviews. 
Our clients consist of some of the largest private equity funds, hedge funds, mutual funds and management consulting firms, who are serviced by a team of over 900 employees located across eight global offices. 
Third Bridge operates in a global, multi-billion-dollar market with double digit annual growth and has consistently received accolades for Great Places to Work and the top 100 fastest growing companies. 
Job Description
POSITION OVERVIEW 
Third Bridge's Sales Team is responsible for fueling the growth of the Third Bridge business through new client acquisition. The AVP, Sales is responsible for prospecting, lead qualification, building relationships with prospective clients, managing a sales pipeline and converting prospects to clients. The position will have new business quota responsibilities. 
PRINCIPLE RESPONSIBILITIES 
In this role, you will: 
• Execute the end-to-end sales cycle for prospective clients, from prospecting and lead generation to advancing sales through to successful conversion 
• Prospect and prioritize potential clients within market fit parameters, develop relationships to understand their business challenges and engage on where Third Bridge can add value in a differentiated way 
• Build and manage a new business pipeline that appropriately balances new opportunity creation and successful conversions 
• Develop and execute a quarterly territory plan that is centered around priorities and areas of focus to achieve quota 
• Demonstrate a strong grasp of Third Bridge's products, value proposition and competitive
advantage, and leverage that knowledge in all client communications 
• Apply sales and negotiation skills to close profitable, healthy new business deals
• Establish active communication and engagement with prospects to create and nurture the relationships 
• Consistently apply an insight-led approach to all internal- and client-facing activities
• Develop a deep knowledge of each client's industry, organizational structure, asset class in which they operate, and key stakeholders in those asset classes 
• Collaborate with multiple departments across the organization, to identify key drivers for engaging new prospects and creating urgency 
• Successfully transition new accounts to account management team including onboarding handoff, introduction to key client stakeholders, etc. 
• Document all client events and activities in internal systems, including Salesforce.com 
Qualifications
SKILLS & QUALIFICATIONS 
• Bachelor's degree 
• 3-4 years of B2B sales experience, preferably in a similar industry 
• Highly motivated and results-driven with consistent achievement of quota(s) across multiple periods of time 
• Experience applying industry and product knowledge in written and verbal client communications • Successful past adoption and effective use of internal workflows, processes and technologies to accomplish work objectives; bias to collaborate with team members 
• Self-starter, who can establish and organise daily sales activities working fully independently • Strong communication, active listening, interpersonal and presentation skills 
• Intellectual curiosity and a passion for learning 
• Easily adaptable to changing, ambiguous and fast-paced environments 
• Strong time management skills with the ability to multi-task and prioritise work • Ability to articulate product value proposition and competitive advantage 
• Experience with Salesforce.com as well as Microsoft Office and G-Suite tools
Additional Information
Benefits
Competitive salary

Generous commission structure

Private Medical Insurance

Pension scheme

Study support

25 days annual leave plus UK bank holidays (increasing with tenure)

2 days off per year for community/corporate responsibility activity
The successful candidate must, by the start of the employment, have permission to work in the country they are applying
We know that to be truly innovative, we need to have a diverse team around us. That is why Third Bridge is committed to creating an inclusive environment and is proud to be an equal opportunity employer. If you are not 100% sure if you are right for the role, please apply anyway and we will be happy to consider your application.