Job Title
Research Analyst (Innovation)
Business Area
Innovation
We're a tech business. So you'll find technology at the core of all our products and services and our Innovation team helps to support this. They're responsible for all aspects of product development, from ideation and business model development, right through to market launch.
Location
Dallas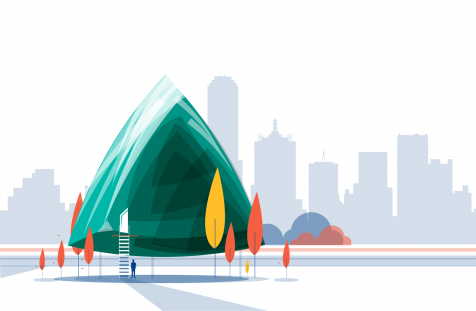 We opened our office in Dallas in late 2022, and we're in a temporary WeWork space (with all the benefits of private spaces for calls and happy hours) while we design our permanent home alongside architects for 2023. Located in the heart of Victory Park, you're never short of events to keep you entertained all season, with easy commutes to all neighbourhoods across Dallas.
Company Description
Company Overview
Third Bridge was founded on the belief that human insights drive intelligent investment decisions.
To make the right investment decisions, our clients require access to the most relevant experts and their insights – we enable this through private consultations and exclusive content drawn from expert interviews.
Our clients consist of some of the largest private equity funds, hedge funds, mutual funds and management consulting firms, who are serviced by a team of over 900 employees located across eight global offices.
Third Bridge operates in a global, multi-billion-dollar market with double digit annual growth and has consistently received accolades for Great Places to Work and the top 100 fastest growing companies. 
Job Description
Position Overview
Third Bridge's Innovation team is dedicated to producing and developing innovative products to address our clients' needs. We capture, map and distribute knowledge to assist our clients with their research.
The Business Analyst position is a key enabler in the creation of the end product as well as in the design of tools and processes to create the end product. 
Reporting to the Innovation Global Research Manager, you will interact daily with our specialist community. As specialists are a shared resource, you will also frequently interact with Forum and Connections stakeholders who will benefit from the output generated. Finally, as we are working in an agile way, you will be closely involved across business, product, data and development initiatives and work closely with our internal product, tech and data consolidation teams. 
Responsibilities
Your main responsibilities will be to engage with our specialist community and use our Mapping tools to create Maps of our specialists expertise. In doing so, you will assist in improving our operational processes and providing continuous feedback on our data capture and visualisation tools alongside a dedicated team of engineers. As the Maps product is in early stage growth, you will also have exposure in contributing to the roll out and automation strategy of our approach.
Qualifications
Skills
Excellent interpersonal and strong communication skills

Critical, analytical and creative thinker who is able to detect areas for improvement and suggest innovative solutions

Autonomous and confident with a strong work ethic to be able to work well in uncertainty

A strong interest in financial markets, research or understanding of how different
businesses or industries work
Sector expertise or interest to develop a specific expertise is a plus
Additional Information
What can you expect
Private Medical Insurance 

401K 

2 days' off per year for community/corporate responsibility activity
The successful candidate must, by the start of the employment, have permission to work in the country they are applying
We know that to be truly innovative, we need to have a diverse team around us. That is why Third Bridge is committed to creating an inclusive environment and is proud to be an equal opportunity employer. If you are not 100% sure if you are right for the role, please apply anyway and we will be happy to consider your application.