Job Title
Japanese Speaking Associate, Connections
Business Area
Connections
Our Connections team is built on a single idea. To create a fast-growing, performance-driven product that helps fuel faster and smarter investment decisions.
Location
Shanghai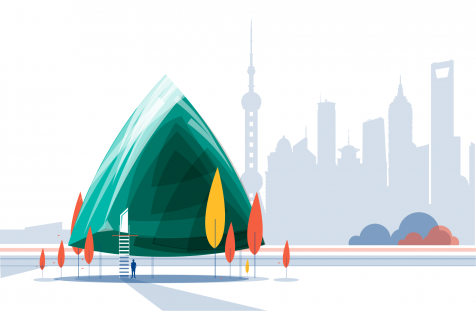 Shanghai is another of our larger offices, and you'll find us in the centre of the city next to the Natural History Museum and Jing'an Sculpture Park. Our building is a Gensler-designed addition to the Jing'an skyline; a 60-story prime office building and retail pavilion with great transport links. Inside, you'll discover everything from fine dining to relaxing spaces, all with spacious interiors and outdoor terraces overlooking the entire park.

Company Description
At Third Bridge, we're groundbreakers. We're gamechangers. We're disruptors. We're pioneers. Our work bridges the gap between research and knowledge, and our unique purpose is to connect investment clients to relevant experts and their human insights so they can make intelligent investment decisions.
But those connections can't happen without the people with the tenacity and determination to find those experts. People who have the skills to build strong relationships with them. People who can communicate the needs of our clients credibly and effectively.
People just like you.
Job Description
What you'll do
As an Associate, you'll spend much of your time on the phone, tracking down experts, building relationships with them and persuading them to speak to our clients. Ultimately, it's about finding out whether they're the right fit for our clients' needs, and whether they know the answers to the questions our clients want to ask.
Then, you'll set up consultations between our clients and the experts you find and negotiate the terms of each meeting. All while continuing to develop and strengthen the relationships you create.
It's exciting, fast-paced, deadline-driven, and results-oriented - and you'll focus on delivering the highest standards of service as you take on multiple projects at once. But there'll also be lots of opportunities to focus on yourself too, and we'll support you with all the training, learning and development you need to progress and grow into your role - and beyond.
We're a business that supports the investment industry - so it makes sense that we also invest in our people, too.
Qualifications
What's in it for you?
In return for the connections you make for us, we'll connect you with a wide range of fantastic rewards and benefits, including:
Being able to earn bonus straight after your 1st month training period, and our bonus scheme is uncapped meaning we won't limit your earning potential 
What can you expect
Competitive salary with access to our bonus scheme.
Flexible career and development path, with opportunities to gain a wide range of transferable skills
Comprehensive onboarding and training programme and in the first 2+ years there is access to our Client Engagement Programme, Emerging Leaders Programme and Manager training Programme
Study support programme to the value of ¥7250 per year, which can be used for any learning programmes you feel would be beneficial for you.
Vitality Private Medical Insurance
Pension scheme
15 days annual leave(increasing with tenure)
2 days off per year for community/corporate responsibility activity
2 Personal days per year for your wellbeing
Opportunity to actively participate in our 4 employee led committees who cover our commitment to Diversity, ESG, Charity and Corporate Social Responsibility
In-office perks: free food, free barista style coffee, weekly yoga classes, socials and guest talks
Additional Information
About us
Third Bridge was founded on the belief that human insights drive intelligent investment decisions.
To make the right investment decisions, our clients require access to the most relevant experts and their insights – we enable this through private consultations and exclusive content drawn from expert interviews.
Our clients consist of some of the largest private equity funds, hedge funds, mutual funds, and management consulting firms, who are serviced by a team of over 1200 employees located across seven global offices.
Third Bridge operates in a global, multi-billion-dollar market, with double digit annual growth and has consistently received accolades for Great Places to Work and the top 100 fastest growing companies.
Ready to apply?
If you are not 100% sure that you're right for the role, please apply anyway and we'll be happy to consider your application.  
If you're successful you must have permission to work in the country you are applying before your employment with us starts.