Job Title
Associate, Native English Speaker 2023
Business Area
Connections
Our Connections team is built on a single idea. To create a fast-growing, performance-driven product that helps fuel faster and smarter investment decisions.
Location
Shanghai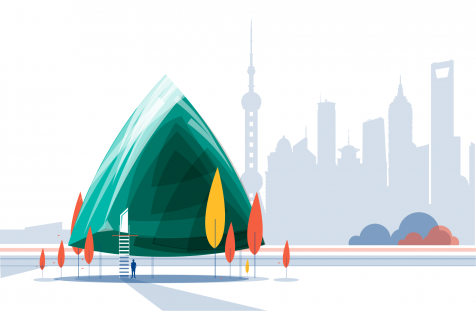 Shanghai is another of our larger offices, and you'll find us in the centre of the city next to the Natural History Museum and Jing'an Sculpture Park. Our building is a Gensler-designed addition to the Jing'an skyline; a 60-story prime office building and retail pavilion with great transport links. Inside, you'll discover everything from fine dining to relaxing spaces, all with spacious interiors and outdoor terraces overlooking the entire park.

Company Description
At Third Bridge, we're a primary research business providing professional services to Private and Public Equity Investors, Investment Consultants, Investment Managers, and more.
We help those investors understand companies and the issues they face. We build and share intelligence on key industry drivers and the latest sector trends. And we offer the kind of critical knowledge that's regularly overlooked by conventional investment research, and which investors won't find anywhere else on the planet.
Put simply, we're creating the world's largest database of human insights — and we're the architects of an incredible ecosystem that fuels better and faster investment decisions.
Together, we're on a mission designing, building and delivering a different kind of future. It's all about creating a space where people are empowered to make bold moves. To explore new ways of working. To go where no-one has ever gone before.
Job Description
What you'll do
As an Associate, you'll spend much of your time on the phone, tracking down experts, building relationships with them and persuading them to speak to our clients. Ultimately, it's about finding out whether they're the right fit for our clients' needs, and whether they know the answers to the questions our clients want to ask.
Then, you'll set up consultations between our clients and the experts you find and negotiate the terms of each meeting. All while continuing to develop and strengthen the relationships you create.
It's exciting, fast-paced, deadline-driven, and results-oriented - and you'll focus on delivering the highest standards of service as you take on multiple projects at once. But there'll also be lots of opportunities to focus on yourself too, and we'll support you with all the training, learning and development you need to progress and grow into your role - and beyond.
We're a business that supports the investment industry - so it makes sense that we also invest in our people, too.
Qualifications
What you'll need
Native in English, fluent in Japanese is a plus.
Of course, brilliant communication skills - especially using the phone - are essential.
We're looking for strong academic credentials, or a proven background in a customer focused role. You'll be looking to build your expertise in client engagement, influencing, negotiation, project management and stakeholder management - or you'll be looking to build on your existing knowledge in these areas. But either way, you'll need to be the kind of person who thrives in a hands-on, high-performance role where results matter.
Attention to detail and an ability to work under pressure are just as important, and you'll more than feel at home in a culture that's built on feedback, open communication, continuous learning and winning as a team.
Above all, you'll have what it takes to exceed our clients' expectations with every call you make, every consultation you arrange, and every contract you impact...
Additional Information
About us
Third Bridge was founded on the belief that human insights drive intelligent investment decisions.
To make the right investment decisions, our clients require access to the most relevant experts and their insights – we enable this through private consultations and exclusive content drawn from expert interviews.
Our clients consist of some of the largest private equity funds, hedge funds, mutual funds, and management consulting firms, who are serviced by a team of over 1200 employees located across seven global offices.
Third Bridge operates in a global, multi-billion-dollar market, with double digit annual growth and has consistently received accolades for Great Places to Work and the top 100 fastest growing companies.
Ready to apply?
If you are not 100% sure that you're right for the role, please apply anyway and we'll be happy to consider your application.  
If you're successful you must have permission to work in the country you are applying before your employment with us starts.