Job Title
Head of Legal - FTC Maternity cover 10 months (March 2023 start)
Business Area
Core
Our Core Teams rise to the challenges of running a fast-moving, quick-growing global business. They're the backbone of our corporate structure. They make sure we work effectively - and efficiently. And above all, they create a supportive and inclusive home for some of the most talented people on the planet.
Location
London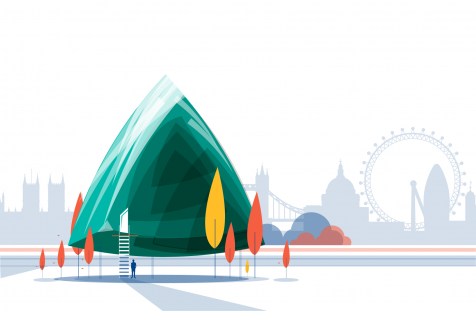 This is where the Third Bridge story began. One of our larger offices, our London home is based in the heart of East London near the famous Spitalfields Market - well known for its amazing selection of food. We're spoilt for choice with local pubs and restaurants, which the team regularly visit together. And with great access to transport links, it's the perfect destination for a team spread across the globe to collaborate under one roof.
Company Description
Third Bridge Connections provides private equity firms, hedge funds and strategy consultants with the information that they need to understand the value of their investment opportunities. 
Our vision for delivering deep insight and unbiased market intelligence has evolved into a business with a range of complementary services, eight offices across three continents and a global client base.
Whether it is facilitating a private conversation with an industry veteran, moderating a dialogue between experts and investors, or extracting insights from within the supply chain of a poorly documented industry, we are on our clients side, helping them to make informed investment decisions.
Job Description
Function Overview
You will be responsible for providing guidance on corporate governance, negotiating, and drafting
contracts, risk management, and the development of legal plans and policies. You will act as the
interim Data Protection Officer (DPO) for the Third Bridge Group (outside of China) and be
responsible for ensuring company secretarial activities of all group companies are managed
effectively. You will also need to run and manage the legal department team and resources.
Team management
● Manage the global legal team based across China, London and New York to ensure a
consistent global approach
● Ensure the legal team is seen as a high performing and effective team across the business
and services its internal clients efficiently
● Encourage and support the team to constantly develop their skills and expertise
Contract management
● Ownership and development of standard terms of business for Connections, Forum and new
products with our Clients and Specialists
● Sales contract negotiations with large Clients
● Management and negotiation of key vendor contracts including leases
Policy management and adherence
● Own, monitor and keep up to date the following legal policies: The Securities Dealing and
Insider Trading Policy, The Communications Policy, The Modern Slavery Policy, The Anti-
Bribery and Corruption Policy and the Privacy Policy
● Ensure the Third Bridge global statutory and regulatory update tracker is updated quarterly
Corporate and company secretary
● Ensure the company registers are up to date
● Manage and maintain shareholder documents around the Management Incentive Plan and
Employee Share Option Plan i.e. share issues to and share purchases from managers and
option grants to employees (and overseeing the annual required share scheme filings with
HMRC)
● Maintain appropriate board minutes for all board decisions in the Group
● Ensure directors consider their legal obligations appropriately
● Manage company secretarial relationships for the Luxembourg based TopCo and the
Management Incentive Plan Trustee based in Jersey
● Ensure intercompany arrangements are up to date (transfer pricing, inter-company loans,
data sharing)
● Respond to due diligence questionnaires and KYC requests from third parties including
shareholders and clients
● Companies House filings and other local filings
● Advise on the legal risks and requirements for new office and legal entity formation
Intellectual Property
● Advise in respect of protection of intellectual property rights
● Manage Third Bridge's trademark portfolio and liaising with TM agents
Dispute Management
● Deal with contract disputes with clients and specialist queries
● Advise in respect of employee disputes and investigations
● Provide advice in relation to restrictive covenant disputes (incoming and outgoing)
● Respond to legal claims and cease and desist letters from companies claiming infringement of
employment/confidentiality rights.
Data Protection
● Act as the DPO for the Third Bridge Group (except China)
● Design and maintain Third Bridge's Privacy Policies, procedures, and training
● Advise the business on the impact of data privacy and core compliance with global data
privacy laws
● Liaise with regulators, responding to SARs and other data subject rights requests
● Deal with Data Breaches and maintain the data breach register
● Review Data Processing Impact Assessments and Data Processing Agreements
Insurance and Risk Management
● Work with the business to assess risks and mitigate them
● Ensure compliance with local laws and sanctions regimes
● Maintain appropriate insurance to cover business risks and liabilities.
Other
● Report on legal activities, goals, quarterly updates, and risks
● Ensure the business has access to and uses external legal counsel and company secretarial
support effectively
● Be a trusted adviser to the business and to the directors
Qualifications
Essential Skills:
● Excellent communication skills both written and verbal
● +7 years PQE
● Proven experience of dealing with C suite stakeholders
● Experience of working with a team based overseas and managing global contracts and risks
● Strong commercial acumen
● Strong knowledge and experience of data privacy laws
Additional Information
What can you expect
Flexible working
Competitive salary 
Medical insurance 
Personal annual learning and development budget
2 days' off per year for Community/Corporate Social Responsibility activity
All your information will be kept confidential according to EEO guidelines

The successful candidate must, by the start of the employment, have permission to work in the country they are applying. 

We know that to be truly innovative, we need to have a diverse team around us. That is why Third Bridge is committed to creating an inclusive environment and is proud to be an equal opportunity employer. If you are not 100% sure if you are right for the role, please apply anyway and we will be happy to consider your application.
All your information will be kept confidential according to EEO guidelines.