Job Title
Compliance Associate
Business Area
Core
Our Core Teams rise to the challenges of running a fast-moving, quick-growing global business. They're the backbone of our corporate structure. They make sure we work effectively - and efficiently. And above all, they create a supportive and inclusive home for some of the most talented people on the planet.
Location
Shanghai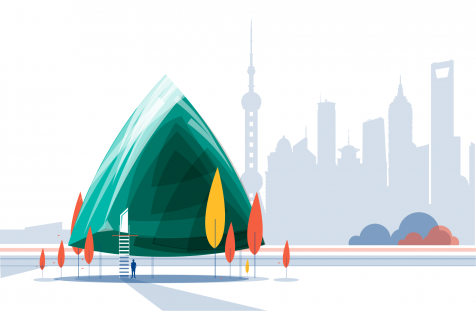 Shanghai is another of our larger offices, and you'll find us in the centre of the city next to the Natural History Museum and Jing'an Sculpture Park. Our building is a Gensler-designed addition to the Jing'an skyline; a 60-story prime office building and retail pavilion with great transport links. Inside, you'll discover everything from fine dining to relaxing spaces, all with spacious interiors and outdoor terraces overlooking the entire park.

Company Description
高临咨询网罗各地英才,致力于让世界各地的专业洞察充分流动共享并且颠覆传统的调研模式。自2007年成立以来,现已发展成一个在三大洲均有办事处的全球性研究机构,拥有员工1200余人。高临目前服务的主要客户类型有:私募基金,对冲基金以及战略管理咨询公司。
Job Description
●         Working with Compliance team globally and ensuring compliance with applicable securities laws (both domestic and international) and Third Bridge's internal compliance policies.
●         Integrating internal compliance procedures with client compliance requirements.
●         Responding to day-to-day compliance queries from research teams.
●         Delivering compliance training to employees at regular intervals.
●         Other compliance related tasks, as required.
●         Inquiring and working with the Legal team regarding specific areas of law of relevance to the business as and when needed.
●         Review and approve the subject matter of industry calls and speakers.
●         Review and approve call invites and agendas.
●         Answer daily compliance queries from business lines and Third Bridge clients.
●         Ensure compliance with internal procedures and pre-agreed client specific processes.
●         Review and approve transcripts of conference calls, specifically to identify confidential information and other inappropriate content and work with the call moderators to finalize content for publication.
Qualifications
●         Organized with excellent attention to detail
●         Ability to develop strong working relationships across the organization, working with all levels and all offices globally
●         Excellent oral and written communication skills in both English and Chinese
●         Ability to identify risks and apply strategies to minimize them
●         Legal Degree level qualification, highly desired
●         2 years legal or compliance experience 
●         1+year with financial regulations or securities is a plus
Additional Information