Job Title
Business Transformation Associate
Business Area
Innovation
We're a tech business. So you'll find technology at the core of all our products and services and our Innovation team helps to support this. They're responsible for all aspects of product development, from ideation and business model development, right through to market launch.
Location
Mumbai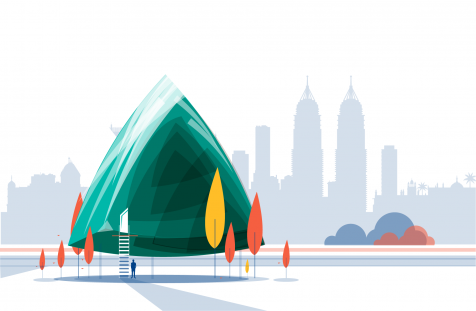 Our India office is located in Mumbai, the commercial capital of India and centrally located to the railway station, sea link, and the upcoming metro stations and coastal road! Take a break away from the office to explore the local food court, coffee shops and recreational areas with colleagues and friends.
Company Description
Third Bridge was founded on the belief that human insights drive intelligent investment decisions.
To make the right investment decisions, our clients require access to the most relevant experts and their insights – we enable this through private consultations and exclusive content drawn from expert interviews.
Our clients consist of some of the largest private equity funds, hedge funds, mutual funds, and management consulting firms, which are serviced by a team of over 900 employees located across eight global offices.
Third Bridge operates in a global, multi-billion-dollar market with double-digit annual growth and has consistently received accolades for Great Places to Work and the top 100 fastest-growing companies.
Business Accelerator Team Overview
The Business Accelerator Team's mission is to develop the organisational muscle to ensure that every Third Bridge employee and function is empowered to not just identify, but also execute on and own the solutions to the problems that get in the way of their ability to deliver on the Third Bridge mission 
The team designs, supports and tracks execution of both internal and external stakeholder change and engages all relevant parts of the business to ensure effective coordination, resource enablement and shared best practices. Change in this team is focused primarily on process, product & technology change, the team works closely with the Organisation & Design team, who focus on people related change. 
The Business Accelerator Team comprises three functions: Programme Management, Process Excellence, and Change Management. 
Job Description
What will you do? 
As the new Business Transformation Associate, you'll gain great exposure to the entire business, liaising with colleagues across every department and every level depending on the aspect of change you are facilitating.  You'll partner with a Business Transformation Manager, working closely with business owners and frontline individuals to coordinate and facilitate all change activities.  Creating training materials and other digital content, you'll help drive forwards the sustainable adoption of the many product, process and technological improvements in our transformation programme.
Third Bridge is proud to promote the founder's mentality across the entire organisation, so your role will not only be supporting change management yourself, but facilitating others to drive that change.  Partnering with Product Owners and Project Managers you'll support with: 
Organisation of change management workshops
Change Impact assessment 
Development of training materials
Digital marketing asset creation
Go live activity delivery & support roll out
Adoption tracking
As an associate, you will be supporting the change activity of the Business Transformation Manager and the wider Business Accelerator team, but you will also have the opportunity to take the lead on some projects and change activity too, so this is a great step-up opportunity to further your Change Management career.
Qualifications
What will I bring?
As a junior project manager or someone who has worked within product and/or change teams before, you're now looking for an opportunity to support an international business through a busy period of change.  You'll have worked across organisations to help with technological, process and product changes in various departments, and will be able to celebrate your successes adding value and profitability when discussing your work history with us.
You're a problem solver and multi-tasker, used to supporting change activity across multiple initiatives at the same time; listening to the business and your colleagues to decide what to prioritise.  You communicate well in English - able to create digital marketing content that helps train the business and embed change.  You can adapt your tone of voice in spoken and written media for different audiences.
You build great working relationships with business owners and front line workers alike, empowering everyone to be part of the change.  These relationships allow you to really understand the pain points of the teams you work with, and working together you support the change programmes to solve these.  You play a vital part in the sustainable adoption of change initiatives and the continuous improvement mindset, helping it become part of the company culture.  
You bring your enthusiasm and excitement to enact real change across international brands, seeing the results in a happier, more efficient and profitable workforce.  Does this sound like you? Then we'd love to hear from you!
Additional Information
How will you be rewarded? 
We truly care about our people so in return for your work, you'll get:
Competitive salary 
Flexible career and development path, with opportunities to gain a wide range of transferable skills 
A variety of insurance plans 
Modern Health to focus on your mental wellness with free coaching sessions, online therapy sessions and meditation resources
Monthly social events
In-office perks, including snacks, weekly lunches, coffee, tea and drinks
As well as looking at your work-life balance:
2 annual volunteer days - so you can help a charity or good cause of your choice
2 personal days - for when life throws you a curveball
Summer Fridays - so you have more time to enjoy the weather
And finally, real-time rewards that concentrate on outstanding performance and teamwork using our colleague-to-colleague recognition programme. Watch your points grow and spend them on:
Savings on hotel stays worldwide
Gift cards for major retailers
Donations to charities
And more!
The successful candidate must, by the start of the employment, have permission to work in the country they are applying
We know that to be truly innovative, we need to have a diverse team around us. That is why Third Bridge is committed to creating an inclusive environment and is proud to be an equal opportunity employer. If you are not 100% sure if you are right for the role, please apply anyway and we will be happy to consider your application.