Job Title
AVP, FP&A
Business Area
Core
Our Core Teams rise to the challenges of running a fast-moving, quick-growing global business. They're the backbone of our corporate structure. They make sure we work effectively - and efficiently. And above all, they create a supportive and inclusive home for some of the most talented people on the planet.
Location
London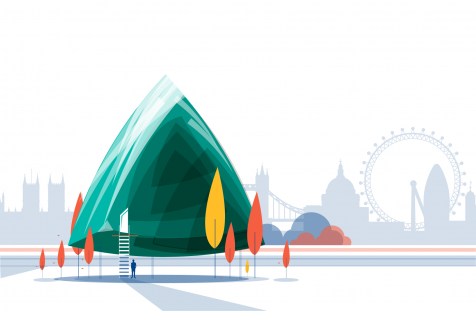 This is where the Third Bridge story began. One of our larger offices, our London home is based in the heart of East London near the famous Spitalfields Market - well known for its amazing selection of food. We're spoilt for choice with local pubs and restaurants, which the team regularly visit together. And with great access to transport links, it's the perfect destination for a team spread across the globe to collaborate under one roof.
Company Description
Company Overview
Third Bridge was founded on the belief that human insights drive intelligent investment decisions.
To make the right investment decisions, our clients require access to the most relevant experts and their insights – we enable this through private consultations and exclusive content drawn from expert interviews.
Our clients consist of some of the largest private equity funds, hedge funds, mutual funds and management consulting firms, who are serviced by a team of over 1300 employees located across eight global offices.
Third Bridge operates in a global, multi-billion-dollar market with double digit annual growth and has consistently received accolades for Great Places to Work and the top 100 fastest growing companies. 
Job Description
Position Overview
Based in London the AVP will report to and serve as a key resource for the Vice President of FP&A.  the AVP will act as a best-in-class partner for the company's largest business unit ("connections"), and have direct responsibility and accountability for complex analyses, and interface with all levels of the organisation.  The role will balance functional knowledge and expertise with understanding of the bigger picture and the goals for Third Bridge as a whole.   
Responsibilities
Core Role
Performance analysis - Participate in all aspects of the monthly reporting, forecasting (in-year and long-term), and budgeting cycles
Be a best-in-class business partner – In this capacity the candidate will offer insights, help facilitate decision-making, and collaborate with our partners within and outside of the Finance organisation. The latter includes being a primary point of contact for senior stakeholders within our Europe office primarily with some exposure to global offices, key members of our Commercials teams, and exposure to the broader Executive Leadership Team (ELT)
Ad-Hoc Projects – Due to the company's rapid ability to adapt and grow, the needs of the business change frequently.  The candidate will support this evolution through completing high-impact assignments outside of standard work
Change Agent - An opportunity to drive change through:
Responsible for managing our largest product Connections - Continue to build capabilities from a Finance perspective and assist the organisation in its efforts to drive profitable growth
Manage complex analyses – To enhance our understanding of core facets of the business, ability to project future results, and quality of materials that are presented to the Executive Team and Board of Directors
Implementing process improvements - Aimed at increasing team efficiency, refining workload balancing, ensuring consistency in approach, developing repeatable procedures, and eliminating single points of failure
Qualifications
Essential Skills 
Strong knowledge of basic accounting and financial analysis concepts
Strong working knowledge of Excel and PowerPoint
Financial modelling background
Exposure to working with large datasets
Attention to detail, ability to multitask, and solid analytical and problem-solving skills
Have the capability to work unaided and "in the grey"
Being agile and nimble in a fast-paced environment
Strong oral and written communication and interpersonal skills
Aptitude for relationship-building
Experience partnering with people outside of their reporting structure
Ability to work in teams effectively
What we are looking for
Qualified Accountant with around 5 year post qualification experience 
Experience working in a fast-paced environment 
Prior experience working on an FP&A team preferred (or PE/PE-owned portfolio company)
Additional Information
What can you expect
Private Medical Insurance 

Learning/Study support

Pension scheme

25 days annual leave plus Bank Holidays (increasing with tenure)

2 days' off per year for community/corporate responsibility activity
The successful candidate must, by the start of the employment, have permission to work in the country they are applying
We know that to be truly innovative, we need to have a diverse team around us. That is why Third Bridge is committed to creating an inclusive environment and is proud to be an equal opportunity employer. If you are not 100% sure if you are right for the role, please apply anyway and we will be happy to consider your application.