Job Title
AVP, Account Management
Location
Beijing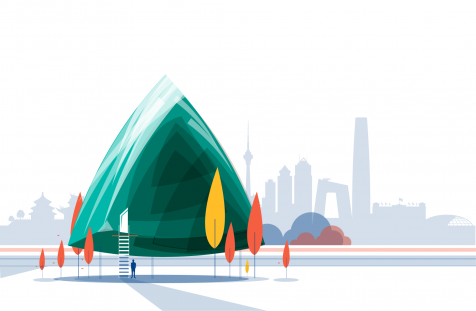 Located in the capital city of China, close to two metro lines, our Beijing office is incredibly convenient for colleagues and visitors. We thrive in this modern development, surrounded by Fortune 500 companies and garden-style parks. And because it's right at the junction of CBD Golden Cross, everyone on our team has an easy commute.
Company Description
Third Bridge was founded on the belief that human insights drive intelligent investment decisions.
To make the right investment decisions, our clients require access to the most relevant experts and their insights – we enable this through private consultations and exclusive content drawn from expert interviews.
Our clients consist of some of the largest private equity funds, hedge funds, mutual funds and management consulting firms, who are serviced by a team of over 1200 employees located across seven global offices.
Third Bridge operates in a global, multi-billion-dollar market with double digit annual growth and has consistently received accolades for Great Places to Work and the top 100 fastest growing companies.
Job Description
Position Overview
Third Bridge's Account Management team is responsible for fueling the growth of the Third Bridge business through the management and growth of our existing client accounts.
Account Managers are responsible for the leading the retention and growth strategies for a defined set of accounts, creating revenue opportunities and cross-selling additional products. As part of that responsibility, Account Managers diligently manage a pipeline of renewal and cross-sell opportunities, always seeking to drive timely deal execution and excellent commercial outcomes.
In addition, Account Managers actively maintain account and territory plans, defining specific action items towards achieving strategic commercial goals within a set timeframe and working with internal stakeholders to ensure objectives are achieved on a quarterly and long-term basis.
Account Managers are on the front line every day - talking to senior decision makers, nurturing champion users, demonstrating our value proposition to new or less familiar users and ensuring our offering is bringing the maximum value across our client's research process.
Given close working partnerships, Account Managers also serve as a mentor and coach to Associates and Senior Associates, helping them develop their commercial skills and apply best practices.
Responsibilities
Have full commercial responsibility for negotiating all renewals, cross-sales and up-sales within your territory
Engage in quarterly territory and key account planning: conduct relevant data analysis to inform an ongoing account strategy; communicate and collaborate with internal and external stakeholders to fully execute the plans
Manage the end-to-end client life cycle, including but not limited to critical activities such as onboarding, monitoring usage, identifying inactive or at-risk clients, quarterly value reviews, etc.
Lead the end-to-end relationship management of the user base in order to encourage ongoing engagement and utilization of our products and services, including but not limited to: scheduling meetings; sourcing projects; conducting optimization meetings; raising awareness and usage of our products; tracking client user movements and priorities; inbound request support; developing client training material; and more
Demonstrate a strong grasp of Third Bridge's products, value proposition and competitive advantage, and leverage that knowledge in all client communications
Apply sales and negotiation skills to close profitable renewal and cross-sell deals
Consistently apply an insight-led approach to all internal- and client-facing activities
Develop a deep knowledge of each client's industry, organizational structure, asset class in which they operate, and key stakeholders in those asset classes
Collaborate with multiple departments across the organization; actively work to maintain and enhance cross-functional partnerships and processes
Document all client events and activities in internal systems, including Salesforce.com
Qualifications
Bachelor's degree
4-5 years' experience in independent client relationship management or sales, ideally within financial markets
Highly motivated and results-driven with consistent achievement of quota(s) across multiple periods of time
Strong business acumen, with experience applying industry and product knowledge in written and verbal client communications
Successful past adoption and effective use of internal workflows, processes and technologies to accomplish work objectives; bias to collaborate with team members
Self-starter, who can establish and organize daily sales activities working fully independently
Strong leadership, communication, active listening, interpersonal and presentation skills
Intellectual curiosity and a passion for learning
Easily adaptable to changing, ambiguous and fast-paced environments
Strong time management skills with the ability to multi-task and prioritize work
Ability to negotiate as well as articulate product value proposition and competitive advantage
Experience with Salesforce.com as well as Microsoft Office and G-Suite tools
Additional Information
What can you expect:
Competitive salary
Flexible career and development path, with opportunities to gain a wide range of transferable skills
Comprehensive onboarding and training programme and in the first 2+ years there is access to our; Client Engagement Programme, Emerging Leaders Programme and Manager training Programme 
Study support programme to the value of ¥7250 per year, which can be used for any learning programmes you feel would be beneficial for you. 
Vitality Private Medical Insurance
Pension scheme
15 days annual leave(increasing with tenure)
2 days off per year for community/corporate responsibility activity
2 Personal days per year for your wellbeing
Opportunity to actively participate in our 4 employee led committees who cover our commitment to Diversity, ESG, Charity and Corporate Social Responsibility
In-office perks: free food, free barista style coffee, weekly yoga classes, socials and guest talks 
The successful candidate must, by the start of the employment, have permission to work in the country they are applying for.
We know that to be truly innovative, we need to have a diverse team around us. That is why Third Bridge is committed to creating an inclusive environment and is proud to be an equal opportunity employer. If you are not 100% sure if you are right for the role, please apply anyway and we will be happy to consider your application.