Job Title
Associate (Summer 2023 Start)
Business Area
Connections
Our Connections team is built on a single idea. To create a fast-growing, performance-driven product that helps fuel faster and smarter investment decisions.
Location
Dallas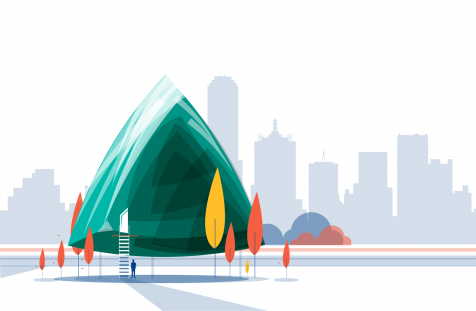 We opened our office in Dallas in late 2022, and we're in a temporary WeWork space (with all the benefits of private spaces for calls and happy hours) while we design our permanent home alongside architects for 2023. Located in the heart of Victory Park, you're never short of events to keep you entertained all season, with easy commutes to all neighbourhoods across Dallas.
Company Description
At Third Bridge, we're groundbreakers. We're gamechangers. We're disruptors. We're pioneers. Our work bridges the gap between research and knowledge, and our unique purpose is to connect investment clients to relevant experts and their human insights so they can make intelligent investment decisions.
But those connections can't happen without the people with the tenacity and determination to find those experts. People who have the skills to build strong relationships with them. People who can communicate the needs of our clients credibly and effectively.
People just like you.
Job Description
What you'll do
As an Associate, you'll spend much of your time on the phone, tracking down experts, building relationships with them and persuading them to speak to our clients. Ultimately, it's about finding out whether they're the right fit for our clients' needs, and whether they know the answers to the questions our clients want to ask.
Then, you'll set up consultations between our clients and the experts you find, and negotiate the terms of each meeting. All while continuing to develop and strengthen the relationships you create.
It's exciting, fast-paced, deadline-driven, and results-oriented - and you'll focus on delivering the highest standards of service as you take on multiple projects at once. But there'll also be lots of opportunities to focus on yourself too, and we'll support you with all the training, learning and development you need to progress and grow into your role - and beyond.
We're a business that supports the investment industry - so it makes sense that we also invest in our people, too.
Qualifications
What you'll need
Of course, brilliant communication skills - especially using the phone - are essential.
We're looking for strong academic credentials, or a proven background in a customer focused role. You'll be looking to build your expertise in client engagement, influencing, negotiation, project management and stakeholder management - or you'll be looking to build on your existing knowledge in these areas. But either way, you'll need to be the kind of person who thrives in a hands-on, high-performance role where results matter.
Attention to detail and an ability to work under pressure are just as important, and you'll more than feel at home in a culture that's built on feedback, open communication, continuous learning and winning as a team.
Above all, you'll have what it takes to exceed our clients' expectations with every call you make, every consultation you arrange, and every contract you impact.
Additional Information
What's in it for you
In return for the connections you make for us, we'll connect you with a wide range of fantastic rewards and benefits, including:
●      A base salary of $57,000 
●      Being able to earn bonus straight after your 1st month training period, and our bonus scheme is uncapped meaning we won't limit your earning potential
●      A typical Associate earns between $67,000 - $72,000 (inc. bonuses) but some of our top performers earn more!
Other Benefits  
We also focus on your health and wellbeing:
A variety of insurance plans
Health coverage by Empire Blue Cross Blue Shield - Medical Insurance, Dental insurance and Vision plan
A personal HSA (Health Saving Account) and Medical FSA (Flexible Spending Account)
Modern Health to focus on your mental wellness with free coaching sessions, online therapy sessions and meditation resources
Monthly social events
In-office perks, including snacks, weekly lunches, coffee, tea and drinks
Your future and family is important to us, so we offer:
401K matching upto 5% of your base salary
People Development Allowance to help you in your role or in your wider career aspirations
Life insurance
A long term disability policy
An Employee Assistance Program
Dependent Care FSA
Pet Insurance
As well as looking at your work-life balance:
2 annual volunteer days - so you can help a charity or good cause of your choice
2 personal days - for when life throws you a curveball
Summer Fridays - so you have more time to enjoy the weather
Work from Anywhere - visit family or extend your holiday by working abroad in approved countries for up to one month each year
And finally, real-time rewards which concentrate on outstanding performance and teamwork using our colleague-to-colleague recognition programme. Watch your points grow and spend them on:
Savings on hotel stays worldwide
Gift cards for major retailers including Amazon and H&M
Donations to charities
And more!
About us
Third Bridge was founded on the belief that human insights drive intelligent investment decisions.
To make the right investment decisions, our clients require access to the most relevant experts and their insights – we enable this through private consultations and exclusive content drawn from expert interviews.
Our clients consist of some of the largest private equity funds, hedge funds, mutual funds and management consulting firms, who are serviced by a team of over 1200 employees located across seven global offices.
Third Bridge operates in a global, multi-billion-dollar market, with double digit annual growth and has consistently received accolades for Great Places to Work and the top 100 fastest growing companies.
Ready to apply?
The successful candidate must, by the start of the employment, have permission to work in the country they are applying
We know that to be truly innovative, we need to have a diverse team around us. That is why Third Bridge is committed to creating an inclusive environment and is proud to be an equal opportunity employer. If you are not 100% sure if you are right for the role, please apply anyway and we will be happy to consider your application.  
Similar careers would be: recruitment consultant, executive search, sales associate, client engagement, client relationship manager, business development, sales, inside sales.
Keywords: Client Engagement, Fundraising, business development, Sales, Inside Sales.