Job Title
Associate Sub-Editor
Business Area
Forum
Forum is the biggest archive of expert interviews on the planet. A unique content product, it provides investors with the critical knowledge they need to fuel smarter and faster investment decisions. And our extraordinary approach brings together a winning combination of our proprietary coverage model, specially selected industry executives, and analyst-led investigative reviews.
Location
Mumbai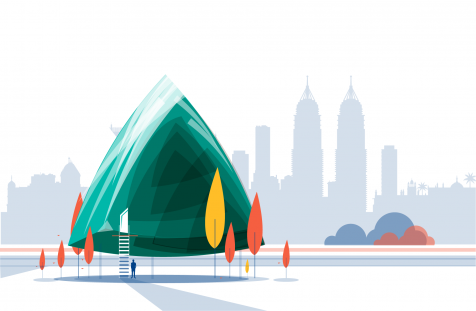 Our India office is located in Mumbai, the commercial capital of India and centrally located to the railway station, sea link, and the upcoming metro stations and coastal road! Take a break away from the office to explore the local food court, coffee shops and recreational areas with colleagues and friends.
Company Description
Third Bridge was founded on the belief that human insights drive intelligent investment decisions.
To make the right investment decisions, our clients require access to the most relevant experts and their insights – we enable this through private consultations and exclusive content drawn from expert Interviews.
Our clients consist of some of the largest private equity funds, hedge funds, mutual funds and management consulting firms, who are serviced by a team of over 1,400 employees located across eight global offices.
Third Bridge operates in a global, multi-billion-dollar market with double-digit annual growth and has consistently received accolades for Great Places to Work and the top 100 fastest-growing companies.
Job Description
Third Bridge Forum is a content product that helps investors make better investment decisions faster. We conduct in-depth Interviews with senior executives and industry specialists to unearth critical insights and generate unfiltered transcripts. 
Our 200-strong industry-aligned Forum team covers over 13,000 public and private companies, applying data-driven factor models to identify where capital is most likely to be deployed. Our library of over 35,000 Interview transcripts is continually strengthened by the generation of more than 800 transcripts per month.
As we continue to grow our breadth and depth of coverage across the US, Europe and Asia, we are recruiting an ambitious and driven Associate Sub-editor in Mumbai to help us deliver our commitment to producing high-quality editorial content to institutional investment clients globally.
This is a great opportunity to develop editorial skills, while gaining insight into financial markets and being part of a global, dynamic and entrepreneurial team. The successful candidate will show an ability to capture content accuracy, while being informative and grammatically astute. 
You will be responsible for…
Proofreading several content types, ensuring it consistently adheres to Third Bridge's Style Guide. This will include minor editing and suggesting relevant changes, balancing tone, concision and ensuring an appropriate level of context/detail
Editing and proofreading Interview transcripts for Style Guide adherence, readability and accuracy, with potential for this to extend to writing short-form content in future
Being reactive to content and turning around coverage to strict daily deadlines 
Working closely with internal stakeholders globally, including the Interviewer (Sector Analyst), Research, Compliance and Operations teams, to ensure all content is of the highest standard
Resolving content-related issues collaboratively with relevant stakeholders, proactively communicating with Sub-editing peers based in London and New York
Contributing to the assessment of internal Style Guide and process updates
Escalating transcription errors and Style Guide misalignments to enhance product quality
A successful candidate will…
Have an outstanding grasp of editorial and grammatical principles
Have highly developed attention to detail and researching skills
Be a self-starter who works well independently and can manage their time and prioritise effectively, while maintaining a positive, "can-do" attitude
Be able to deliver strong results to strict deadlines in a fast-paced environment
Be able to communicate effectively and collaborate diplomatically with internal stakeholders
Have a demonstrable interest in content that covers various sectors and financial markets 
You will gain…
Essential proofreading and editing skills that facilitate and improve content quality according to the content's audience and purpose
Exposure to content spanning diverse industries and topics, from cloud computing, AI, retail and pharmaceuticals to aviation, semiconductors and real estate, and themes from ESG to macroeconomic updates
Access to firsthand insights from industry experts, ranging from C-level executives at multinational corporations to employees of local start-ups
Global exposure through cooperation with departments globally to deliver high-quality content in a fast-paced environment
Qualifications
3+ years' editing/proofreading experience
Bachelor's degree
Familiarity with financial content and business terminology preferable
Additional Information
What can you expect:
Competitive salary 
Flexible career and development path, with opportunities to gain a wide range of transferable skills 
A variety of insurance plans 
Modern Health to focus on your mental wellness with free coaching sessions, online therapy sessions and meditation resources
Monthly social events
In-office perks, including snacks, weekly lunches, coffee, tea and drinks
As well as looking at your work-life balance:
2 annual volunteer days - so you can help a charity or good cause of your choice
2 personal days - for when life throws you a curveball
Summer Fridays - so you have more time to enjoy the weather
And finally, real-time rewards that concentrate on outstanding performance and teamwork using our colleague-to-colleague recognition programme. Watch your points grow and spend them on:
Savings on hotel stays worldwide
Gift cards for major retailers
Donations to charities
And more!
The successful candidate must, by the start of the employment, have permission to work in the country they are applying. 
We know that to be truly innovative, we need to have a diverse team around us. That is why Third Bridge is committed to creating an inclusive environment and is proud to be an equal opportunity employer. If you are not 100% sure if you are right for the role, please apply anyway and we will be happy to consider your application