Job Title
Associate, Public Equity & Credit Clients
Location
Dallas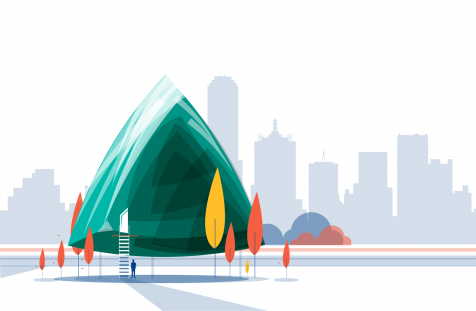 We moved into our brand new Dallas office in August 2023 which was designed from scratch with our employees in mind. The office boasts a variety of collaboration, meeting and social areas; floor to ceiling windows; a roof terrace; an events space and more. Located in the heart of Victory Park, you're never short of events to keep you entertained all season, with easy commutes to all neighbourhoods across Dallas.
Company Description
Third Bridge is a market-leading investment research firm. We provide integrated solutions for the world's top investors and business leaders to help them make smarter and faster decisions. No other company in the world provides the same holistic investment offering: our superpower is the combination of human insights and unique investor-led content with a global expert network. We serve over 1,000 investment firms, offering clients 24/7 coverage through our team of 1,300+ employees located across eight offices.
Job Description
This role is part of our Community Team, within the Public Equities & Credit vertical.
Community is a fast-growing, fast-paced, performance driven environment. As an Associate, you'll be the person driving relationships by enabling our clients to connect to the industry experts that will help them. During your initial training period, you'll hone your skills targeting, sourcing and screening relevant industry specialists, including C-Level executives at Fortune 500 companies. After this period, you'll advance to directly managing your own book of business comprised of major Public Equity and Credit investment funds . You'll spend much of your time on the phone, both with your clients, to unpack what they need from an expert, and with industry specialists, to find the perfect match. Ultimately, it's about uncovering what our clients need, digging deep to help them solve their most pressing problems, and connecting them to key thought leaders from every corner of the market.
Responsibilities
Understand Public Equity & Credit clients' needs and the most relevant experts that could help them.
Deliver excellent client service by being a fast, responsive, thoughtful and proactive research partner.
Engage with industry experts for our clients by reaching out over the phone and through professional correspondences, to understand whether they are the right fit.
Negotiate compensation rates, pitch the Community consultation format, and persuade experts to connect with our clients on short notice, often scheduling calls as soon as possible, whilst operating within our industry-leading compliance framework. 
After 4-5 months you'll be driving the long-term performance of your own book of business as you develop your own professional skills, deepen your understanding of your clients' investment strategies, and continuously reinforce how our content can best help their research needs.. 
Development
We are committed to helping everyone at Third Bridge grow and develop, this starts from day 1 and continues throughout your career! Our comprehensive onboarding program includes both classroom-based and on-the-job learning that will teach you the fundamentals of our business, how our clients think, how to sell our value proposition to secure experts' membership into our network, and how to explore a multitude of industry sectors in order to provide excellent service to our clients.
You will also learn how to identify leading industry experts, as well as developing your communication skills to engage with these senior professionals and Key Opinion Leaders over the phone.
Typically, but not exclusively, after 4 to 6 months in your Third Bridge journey you will have mastered Specialist Management, and you will then progress to our Client Engagement Learning Programme to take on client relationship building and project management responsibilities. You'll learn how to engage with Public Equity & Credit investor clients, drive business results and lead project delivery teams.
The next step in your Third Bridge career could be:
Your promotion to a Senior Associate is based on achievement against performance goals. At this point, you will have the opportunity to further specialize in your career, pursuing either a;
Manager Track, where you start our Emerging Leaders program to develop your leadership skills and have the opportunity to apply for a Connections Manager role.
Client Development Track, where you will continue to hone your commercial & client engagement skills, and unlock greater bonus earning potential.
In your first year, you will sharpen your skills in...
Relationship Building: Increase your network and build relationships with Public Equity & Credits clients and industry experts by delivering an industry-leading customer experience while maintaining a high-level of professionalism throughout.
Account Growth: Develop understanding of the Public Equities & Credit clients' workflow and their long-term investment strategies, enabling you to be proactive and grow overall account performance. 
Commercial Acumen: Cultivate an understanding and ability to navigate corporate structures, sector value chains, and key stakeholders. Learn to identify fundamental drivers and dynamics to understand your clients' knowledge gaps, and engage with industry experts. Gain an introduction to the world of investment and how decision makers in this field think.
Sales Effectiveness: Develop your persuasion and negotiation skills as you learn how to effectively pitch to senior industry executives, persuade them to consult with clients, and negotiate terms of their engagement. Additionally, learn how to best market the experience and background of these experts in order to sell your clients on pursuing consultations with them. Time Management: Further your abilities to execute on multiple projects at a given time, manage competing priorities, and navigate changing client requests. Prioritisation, context switching, and self-organization are key in order to handle the fast-paced environment we operate in.
Stakeholder Management: Sharpen your interpersonal skills as you collaborate with others to share knowledge and develop sourcing strategies when executing on client requests.
Qualifications
What we look for:
The work is fast-paced – you will be working on multiple requests each day, with tight timelines and high standards so you'll need to organise your time well, have great attention to detail, and adhere to our compliance framework.
You'll be responsible for building relationships with our Public Equities & Credit clients, as well as a wide variety of industry experts across different sectors, markets and seniority levels, so you'll need to have great communications skills (both written and verbal), and be able to adapt your style to effectively and professionally converse in many different situations.
Your projects will span a wide variety of industries and geographies, which you will be required to understand at a high level. It's important that you enjoy learning, are able to quickly understand key information and use this to find the right experts for each project.
An interest in financial markets and the environment that our Public Equities & Credit clients operate in. This insight will be bolstered through a combination of structured classroom training, self-led learning initiatives, continual project development, and a deepened understanding of client research strategies. 
Our services are in high demand and we all strive to achieve targets. We need people who are excited by a hands-on, high-performing and results-oriented role, and who are driven to exceed expectations for our clients.
Teamwork and adaptability are essential! You'll be collaborating with colleagues locally, nationally and internationally when executing on projects.
With a culture centred around feedback and open communication, we look for people who are receptive to continuous professional development.
An undergraduate degree with strong academic credentials, and/or extensive experience in a client-facing role is strongly recommended.
Additional Information
Salary: A competitive base salary of $57,000 plus access to our bonus scheme after just 1 month
Vacation: 15 days (which increases to 20 days after 2 years of service) plus US Holidays
Learning: personal development allowance of $1,150 per year
Health and wellbeing: a variety of insurance plans, including health coverage by Empire Blue Cross Blue Shield - Medical Insurance, Dental insurance and Vision plan, plus a personal HSA (Health Saving Account) and Medical FSA (Flexible Spending Account). And also a variety of health and wellbeing events to focus on mental health.
Future and family: 401K matching up to 5% of your base salary, life insurance, a longterm disability policy dependent care FSA and pet insurance
Flexibility: work from anywhere for one month per year, 2 annual volunteer days, 2 personal days when life throws you a curveball and 'Summer Fridays'
Rewards: get points through our colleague-to-colleague recognition programme to spend on hotels, gift cards, donations to charity and more
Social: weekly optional social gatherings, daily breakfast and snacks, social events
ESG: CSR, Environment and Diversity & Inclusion (including Women at Third Bridge, Pride and Blkbridge)
Frontline Innovation: your chance to share your ideas for improvement through Hackathons and other events