Job Title
Associate Intern (2023 Summer Start)
Business Area
Connections
Our Connections team is built on a single idea. To create a fast-growing, performance-driven product that helps fuel faster and smarter investment decisions.
Location
Shanghai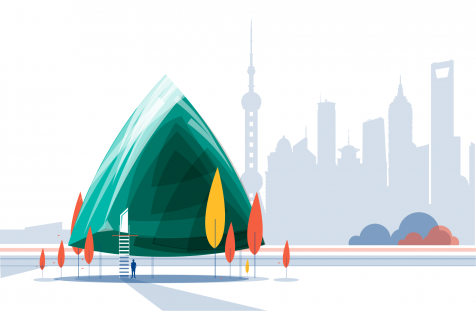 Shanghai is another of our larger offices, and you'll find us in the centre of the city next to the Natural History Museum and Jing'an Sculpture Park. Our building is a Gensler-designed addition to the Jing'an skyline; a 60-story prime office building and retail pavilion with great transport links. Inside, you'll discover everything from fine dining to relaxing spaces, all with spacious interiors and outdoor terraces overlooking the entire park.

Company Description
Third Bridge was founded on the belief that human insights drive intelligent investment decisions.
To make the right investment decisions, our clients require access to the most relevant experts and their insights – we enable this through private consultations and exclusive content drawn from expert interviews.
Our clients consist of some of the largest private equity funds, hedge funds, mutual funds and management consulting firms, who are serviced by a team of over 1300 employees located across eight global offices.
Third Bridge operates in a global, multi-billion-dollar market with double digit annual growth and has consistently received accolades for Great Places to Work and the top 100 fastest growing companies. 
Job Description
Conduct a cursory review of industries in order to understand the gaps in our clients' knowledge
Use internal and external tools to source industry specialists, identify the most relevant specialist and invite them to attend 1:1 consultation with our client
Engage with these specialists to understand whether they are the right fit for our clients
Make cold calls to relevant experts to explain the opportunity and persuade them to take part in a consultation with our client
Set up consultations - scheduling, contracts, compliance requirements
Keep accurate records of communications by using our intranet systems
Qualifications
Working towards a bachelor's degree
Passionate and energetic with a dynamic spirit
Excellent interpersonal, written, and verbal communication skills
Detail-oriented, ability to handle stringent deadlines/multi-tasking
Motivated self-starter, organised, ability to work independently
Strong sense of responsibility, accept occasional overtime to handle urgent project needs
Be able to work at least 3 days per week for a minimum of 3 months (prefer 3 consecutive days per week)
Fluency in oral and written English
Additional Information
-