Job Title
Associate - English native speaker
Business Area
Connections
Our Connections team is built on a single idea. To create a fast-growing, performance-driven product that helps fuel faster and smarter investment decisions.
Location
Shanghai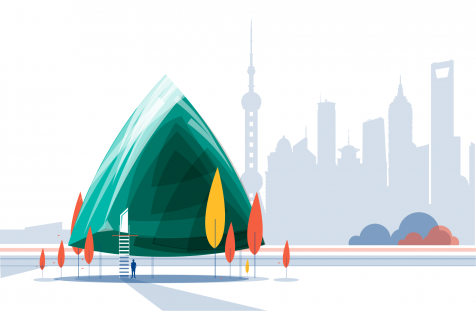 Shanghai is another of our larger offices, and you'll find us in the centre of the city next to the Natural History Museum and Jing'an Sculpture Park. Our building is a Gensler-designed addition to the Jing'an skyline; a 60-story prime office building and retail pavilion with great transport links. Inside, you'll discover everything from fine dining to relaxing spaces, all with spacious interiors and outdoor terraces overlooking the entire park.

Company Description
Company Overview
Third Bridge was founded on the belief that human insights drive intelligent investment decisions.
To make the right investment decisions, our clients require access to the most relevant experts and their insights – we enable this through private consultations and exclusive content drawn from expert interviews.
Our clients consist of some of the largest private equity funds, hedge funds, mutual funds and management consulting firms, who are serviced by a team of over 900 employees located across eight global offices.
Third Bridge operates in a global, multi-billion-dollar market with double digit annual growth and has consistently received accolades for Great Places to Work and the top 100 fastest growing companies. 
Job Description
Position Overview
Third Bridge Connections provides access to industry specialists who can offer unique insights into companies and markets. To an investor who is looking for information to steer a deal-making decision, there is nothing more powerful than the knowledge that is locked up inside people's heads. Our Associates target industry specialists, who our clients could speak with to help them make better informed business decisions. This role is under our Japan team based in Shanghai office which is mainly dealing with Japan market related clients and projects.
Responsibilities
● Conduct a cursory review of industries in order to understand the gaps in our clients' knowledge and identify the most relevant individuals (practitioners and often C-level executives working at the heart of their industries) to take part in a 1:1 consultations with our clients via phone
● Engage with these individuals to understand whether they are the right fit for our clients
● Persuade relevant individuals to take part in a consultation with our client and negotiate termsDevelop relationships with existing Third Bridge industry contacts and build new ones with experts you have identified
● Set up consultations - scheduling, contracts, compliance requirements
● The work is fast paced – you will be working on multiple requests on any given day, all with tight timelines, and spanning a wide variety of industries and geographies. We look for individuals who are excited by a hands-on, high-performing role
● You'll need to think on your feet as you speak on the phone with people across industries and levels
● Teamwork is essential - you'll be collaborating with others locally and internationally when executing on projects
Development
Our comprehensive onboarding program includes both classroom-based and on-the-job learning that will teach you the fundamentals of our business, how our clients think, and how to explore a multitude of industry sectors in order to uncover key drivers and interesting research angles for our clients. You will learn how to use public research tools to identify industry specialists and hone your communication skills to engage with industry specialists/senior professionals over the phone.
You will progress from a new hire to a seasoned connector, with a strong network with specific industries, or a Client Associate, focusing on execution and building client relationships.
The next step in your Third Bridge career could be: Client Associate - take the lead on client engagement, driving relationships and being responsible for project execution. You will run requests as they are received and ensure deadlines and quality standards are met.
Specialist Associate - take the lead on specialist engagement within specific industries and be the main point of contact for some of our top tier experts. You will be the go-to person for particular sectors within the business world and maintain relationships with the top thinkers within them.
Our flexible career and development path is built to help our team build essential, transferable skills and explore areas of business that align to longer terms career goals. During the Associate Program, you will sharpen your skills in...
Business Acumen: navigate corporate structures, sector value chains, and key stakeholders. Identify key drivers and dynamics in order to understand your client's knowledge gaps and engage with industry experts.Gain an introduction to the world of institutional investments and how decision makers in this field think
Persuasion and Negotiation: pitch to senior industry executives, persuade them to engage with clients and negotiate terms
Relationship Building: build relationships with industry experts by delivering a high-end customer experience throughout
Time Management: execute on multiple projects at a given time, manage competing priorities and changing client requests. Prioritization and context switching are key in order to handle the fast-paced environment we operate in
Stakeholder Management: sharpen your interpersonal skills as you collaborate with others to share knowledge and develop sourcing strategies when executing on client requests
Qualifications
What we look for
● Individuals who will thrive in a hands-on, high performing role with a focus on results
● Strong academic credentials and/or experience in a customer focussed role
● Maintain a high level of attention to detail, even under pressure in order to adhere to our compliance framework and high-quality standards
● The ability and drive to go above and beyond for our clients to exceed their expectations
● With a culture centered around feedback and open communication, we look for people who are open to continuous professional development
● Native English proficiency (verbal and written)
What can you expect
● Flexible career and development path, with opportunities to gain a wide range of transferable skills
● Competitive salary
● Medical insurance
● Training program
● Study support
● Visa support
● 15 days annual leave (increasing with tenure)
● 2 days' off per year for community/corporate responsibility activity
Additional Information
We know that to be truly innovative, we need to have a diverse team around us. That is why Third Bridge is committed to creating an inclusive environment and is proud to be an equal opportunity employer. If you are not 100% sure if you are right for the role, please apply anyway and we will be happy to consider your application.