Job Title
客户关系专员(PE/Equity方向)
Location
Shanghai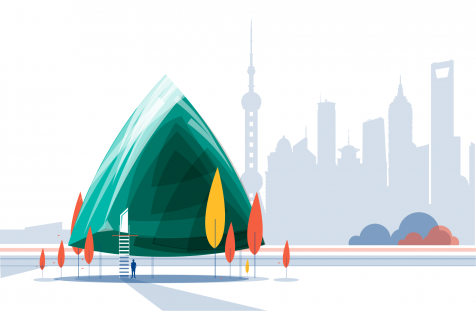 Shanghai is another of our larger offices, and you'll find us in the centre of the city next to the Natural History Museum and Jing'an Sculpture Park. Our building is a Gensler-designed addition to the Jing'an skyline; a 60-story prime office building and retail pavilion with great transport links. Inside, you'll discover everything from fine dining to relaxing spaces, all with spacious interiors and outdoor terraces overlooking the entire park.

Company Description
Company Description
Third Bridge was founded on the belief that human insights drive intelligent investment decisions.
To make the right investment decisions, our clients require access to the most relevant experts and their insights – we enable this through private consultations and exclusive content drawn from expert interviews.
Our clients consist of some of the largest private equity funds, hedge funds, mutual funds and management consulting firms, who are serviced by a team of over 900 employees located across eight global offices.
Third Bridge operates in a global, multi-billion-dollar market with double digit annual growth, employing over 1300 employees located across 7 global offices. Third Bridge has consistently received accolades for Great Places to Work and the top 100 fastest growing companies. 
Job Description
Position Overview
As a client success associate, you will play a vital role in driving engagement with clients across
Third Bridge's Connections and Forum offerings. You will proactively contact investment professionals and/or consultants within our client base on a day-to-day basis, building rapport and credibility to drive end-users towards our services. Your work will be pivotal in guaranteeing the retention and growth of our account base.
Responsibilities:
Support Account Managers on renewals and cross-sell opportunities by working closely with them to execute on territory and account plans to achieve strategic goals
Identify and engage inactive or potentially new users across priority accounts and to increase utilization of Third Bridge offerings
Reiterate the value proposition of Third Bridge's services to drive usage and help embed our products in the daily workflows of end users
Maintain constant dialogue with clients to understand their research processes and gather feedback on Third Bridge's services.
Support clients by offering training and demo sessions on how to use Third Bridge's services.
Maintain and update team structures, client user preferences, client investment coverage sectors and geographies, and pertinent account and contact data in our systems, ensuring tailored content and service delivery to exceed client expectations.
Develop an awareness of client buying processes and Third Bridge sales and renewal processes to support revenue generation
Collaborate with internal stakeholders - legal, marketing, research, sales and product teams, to ensure client requests are executed quickly and effectively.
Attend internal and external meetings punctually and well-prepared
Address and/or triage inbound client questions and requests;  assess solutions and next steps alongside the Account Manager and execute the agreed approach
Qualifications
1-2 years of account management experience and/or client support experience, preferably in a similar industry
Highly motivated with a track record of consistent achievement of quota(s) for at least 1 year
Effectively leverages internal resources, tools and systems daily
Experience applying industry and product knowledge in written and verbal client communications
Successful past adoption and effective use of internal workflows, processes and technologies to accomplish work objectives
Strong communication, active listening, interpersonal and presentation skills
Intellectual curiosity and a passion for learning
Easy adaptable to changing, ambiguous and fast-paced environments
Strong time management skills with the ability to multi-task and prioritize work
Familiarity with Salesforce.com as well as Microsoft Office and G-Suite tools 
Additional Information
What can you expect:
Competitive salary 
Flexible career and development path, with opportunities to gain a wide range of transferable skills 
A variety of insurance plans 
Modern Health to focus on your mental wellness with free coaching sessions, online therapy sessions and meditation resources
Monthly social events
In-office perks, including snacks, weekly lunches, coffee, tea and drinks
As well as looking at your work-life balance:
2 annual volunteer days - so you can help a charity or good cause of your choice
2 personal days - for when life throws you a curveball
Summer Fridays - so you have more time to enjoy the weather
Work from Anywhere - visit family or extend your holiday by working abroad in approved countries for up to one month each year
And finally, real-time rewards which concentrate on outstanding performance and teamwork using our colleague-to-colleague recognition programme. Watch your points grow and spend them on:
Savings on hotel stays worldwide
Gift cards for major retailers including Amazon and H&M
Donations to charities
And more!

The successful candidate must, by the start of the employment, have permission to work in the country they are applying. 
We know that to be truly innovative, we need to have a diverse team around us. That is why Third Bridge is committed to creating an inclusive environment and is proud to be an equal opportunity employer. If you are not 100% sure if you are right for the role, please apply anyway and we will be happy to consider your application.